Hello!
Today i decided to bring you the 7 Deadly Sins Tag. I'm sure you already have seen it over the internet and booktube. I will try to have a little explanation for each choice of book. (the image in the top is not in order! Aren't my funko pop's the coolest? *.*)
Greed: What is your most inexpensive book? What is your most expensive book?
Since most of my books are "normal" editions and i try to buy books the cheapest i can i choose the 2 books that were a particular case! Most expensive book is "The Name of the Wind" by Patrick Rothfuss. This cost 20+ euros! It's one of my most expensive ones.
The inexpensive one was "Inheritance" by Christopher Paolini. On the market this books costs almost the same as the previous but! i got this second hand for 5 euros! In perfect conditions. It's not the first time this happens, i never paid less than 5 euros, but i think that given this is a big book that usually costs a lot more i felt this was a true luck.
Wrath: What author do you have a love/hate relationship with?
This one was a hard one. I don't read a lot of a individual author. So i could choose one but for the sake of the tag i choose the one author i love to read his words (seriously i would read anything by him) but i hate what he does to my beloved characters. You know it by George R. R. Martin, most famous for the A Song of Ice and Fire. I read 12 books by him. One of those was 3 shorts stories and the other a children book, the rest ASOIAF series.
Gluttony: What book have you devoured over and over again with no shame?
Why would i even be ashamed? "Catching Fire" by Suzanne Collins is a great book, the best in the trilogy. I enjoy the fast pace environment and the romance everything.
I get the feeling because it got so popular people started to despise it.
It deserves all the love! This was also one of those that got me into reading.
Sloth: What book have you neglected reading due to laziness?
Even though i loved it i really neglected this one. "Memoirs of a Geisha" by Arthur Golden, i remember having in this in my unread pile for months and months. Still, i was enjoying it and i remember things from it on this day. I guess its just a more difficult read for a young reader. It isn't fast paced its just interesting.
Pride: What book do you talk about most in order to sound like an intellectual reader?
Let's be real, I LOVE SHELOCK, i read Shelock like some people read Twilight in its prime years and are now reading other phenomenon. I truly love this books but i know most of the people who like the tv-show or the movies haven't even touch them (maybe they don't even know there are books) so i feel a lot more cooler about reading them.
Lust: What attributes do you find attractive in male characters?
"Tiger's Curse" by  Colleen Houck… I know the hate this book has, i even kind of understand it but i enjoyed it and Ren… well… let's say Ren is described has the perfect guy for me. It's the reality, i lust for that men and i'm not ashamed of it.
Before hating it just give it a try, its a quick book and quite light.
Envy: What book would you most like to receive as a gift?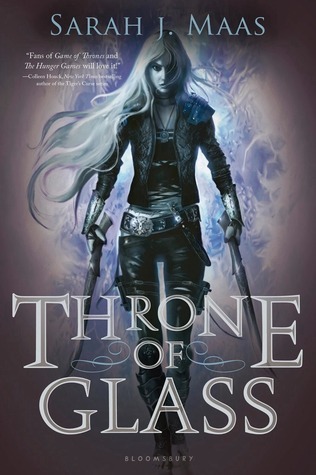 I would love to read this series and unfortunately there aren't yet published in Portuguese so i don't mind reading in English. I was close to buying them when i was on London but the luggage weight scared me so i didn't risk it. Maybe in my next book depository shopping spree.
I hope you enjoyed the tag! Have you read any of the books? Or made a tag post/video too? Tell me 🙂
Stay awesome,
Viviana